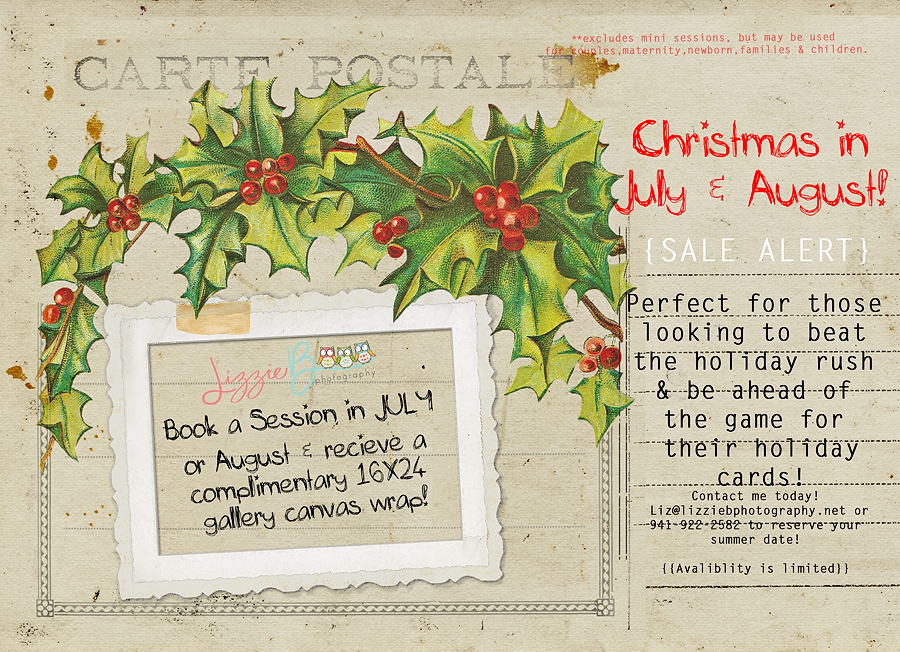 Do I have an awesome special for you!!  Never before have I given such a big gift out to my clients and I'm beyond excited to share.
I choose this gift because I love it myself and have them hanging all over my home. I think everyone should own one at one time or another.   Just a nice reward to those of you who like to plan ahead and get your family pictures taken during the summer months and beat the holiday rush or if you happen to be due during the summer you absolutely deserve this for dealing with the heat during your last trimester!
Book a full session in July or August and receive a complimentary 16×24 gallery canvas wrap (valued at $200!) of your favorite image from the session.  This offer is good for full sessions (excludes mini  sessions)  for couples, maternity, newborns, babies, children, & families.
During the summer I am on a limited schedule so please contact me at liz@lizziebphotography.net or 941.922.2582 asap to book your session and reserve your spot!